If you're looking at houses for sale in East Hampton, you'll want to consider how you could maintain or even improve your curb appeal once you choose your next dream home. Improving your landscape is one of the easiest ways to boost your return on investment without any significant construction.


East Hampton is a desirable location near the coast and is home to some of the most beautiful homes on Long Island. Whether you're buying a home as an investment or not, maintaining a beautiful landscape can help you get the most out of your home when the time comes. These tips will help you increase your home's value with ease.
1. Maintain your lawn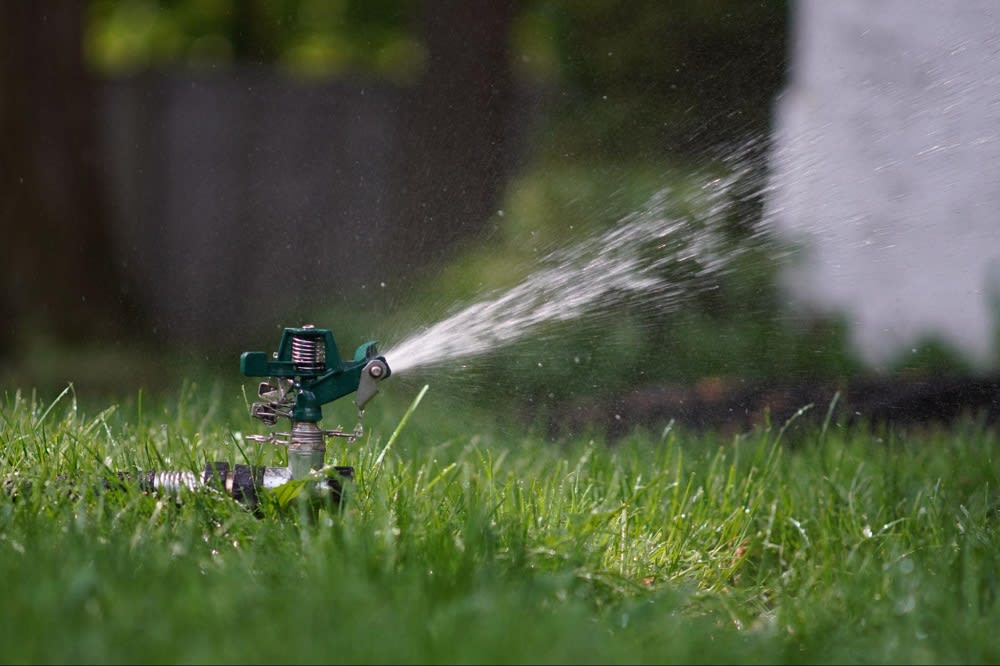 First thing's first, your landscape is built around your lawn. You'll want a clean and healthy lawn in a place like East Hampton. By clean, we mean that it should be green, edged, and weed-free. A patchy lawn can be a major eyesore to many bystanders or potential homebuyers.
If you just moved into a new home, you should first make sure your lawn is maintained. The edges should be defined near existing shrubbery, roadways, walkways, and your driveway. It is an ongoing job.


If you have patchy grass or weeds throughout your lawn, you may need to "kill" the grass and re-seed it to start from scratch. A good lawn company should be able to recommend how to approach this, depending on how damaged your lawn may be.


Beyond establishing a neat and weed-free lawn, you'll likely need to ensure that your grass, new or old, is getting plenty of water. This means you may need to consider installing or updating an irrigation system. Once your lawn has been redefined, you can start to consider other landscape amenities.
2. Refresh your mulch or surroundings
Assuming you have some pre-existing trees, shrubs, or plants, you'll want to ensure the beds look fresh and healthy. As you may know, mulch can fade and disappear relatively quickly. You'll want to be sure you top off your mulch to replace any missing mulch and cover any that has faded.


If you have mulch beds and want to avoid replacing your mulch as often, you could also consider adding high-quality rubber mulch. Rubber mulch looks nearly identical to traditional mulch but maintains its color for a much more extended time.


If you haven't seen rubber mulch before, it does come in the same colors as traditional mulch. Lowe's and Home Depot both sell rubber mulch, though it initially costs a bit more than conventional mulch. That said, if you're looking to save time and effort, this could be an excellent option to improve the appearance of your landscape with minimal effort.


The Atlantic Team has seen some gardens with stone bedding rather than mulch. If this is the case for you, simply be sure the stones haven't faded or grown moldy over time. While rocks don't go missing quite easily, they can lose their appearance over time.
3. Add or upgrade lighting
Lighting is vital whether it's indoor or outdoor. Your landscape doesn't necessarily have to be extravagant to build value on your house. Sometimes, something that looks simple and pristine is all you need. Many people prefer to buy a home that doesn't have an abundance of landscaping to worry about.


Not sure how to improve your landscape lighting? Just imagine that you want to shine a little light on anything you'd want your neighbors to notice during the daytime. Of course, your entryway lights are the cornerstone of your home's outdoor lighting.


From there, consider adding sidewalk lights and recessed lighting to brighten up any key features in your landscape. When able, it's ideal to hide your lights so that there aren't a ton of small poles visible during the daytime.


Nowadays, many decorative lighting options are designed to hide during the day but shine bright on your landscape at night. For example, this
five-light rock landscape kit
can hide along the edges of your bedding. There are many ways to add lighting without disrupting the appearance of your landscape during the day.
4. Add or improve outdoor living space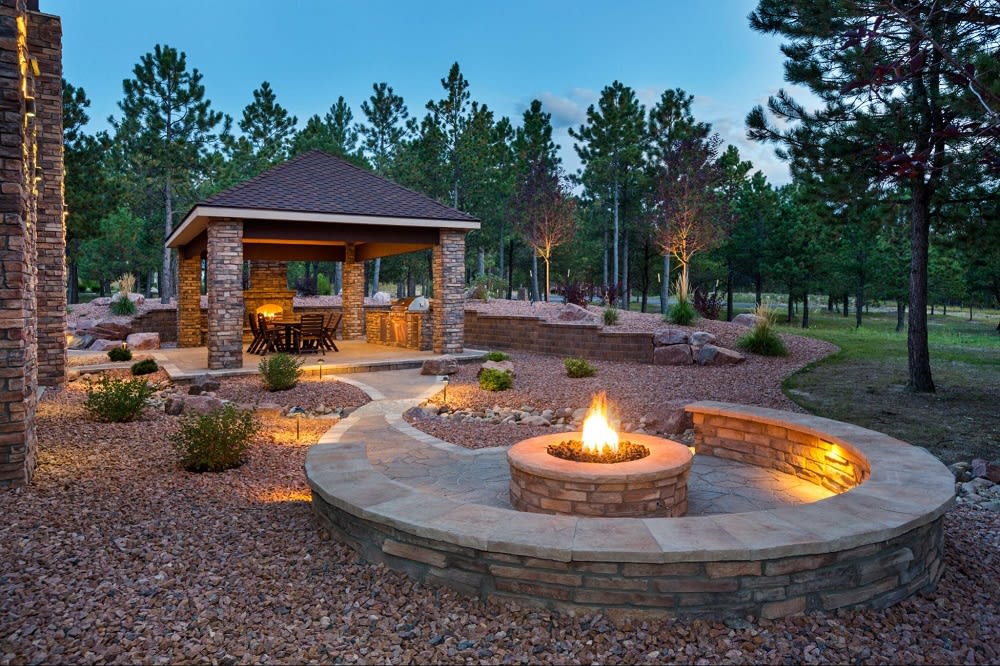 Photo courtesy of Shutterstock
An outdoor living space can be a fantastic feature that improves the value of your home. Unlike many of the features above, an outdoor living area may not technically improve your home's curb appeal. Depending on your preference, living areas can be visible or hidden from the public.


Outdoor living space doesn't necessarily mean a place to sleep but rather a place to relax and unwind, enjoying the peace that East Hampton offers. This could be a small courtyard, a fire pit, a gazebo, a pool, or any combination of the bunch.


Like the rest of your landscape, you'll want to be sure that your outdoor living area stays clean and tidy. You don't need a massive outdoor space to have a desirable outdoor living area. Nowadays, a small brick or stone patio offers plenty of room for a
smokeless fire pit
and seating.
Adding a handful of nice Adirondack chairs to your living area can be a great way to offer comfort and aesthetic to your space. An outdoor living area is also great for hosting guests while you enjoy the summers on Long Island. Many of the houses for sale in East Hampton boast an outdoor living area that overlooks the ocean.


If you're looking at houses for sale in East Hampton, call
The Atlantic Team
to get more landscaping ideas for one of the most attractive places on Long Island. In addition to East Hampton, the team serves clients in the following areas:
Amagansett

Bridgehampton

East Quogue

Montauk

Sag Harbor

Sagaponack

Southampton

Wainscott

Water Mill

Westhampton
The Atlantic Team will be with you from your first consultation to the date of sale and beyond.
Contact us today
as the first step in your real estate search.

*Header photo courtesy of The Atlantic Team