Buyers look for move-in-ready homes with minimal maintenance and renovations. If you're looking to sell your East Hampton real estate, adding modern home features will make your home stand out among the other homes for sale in this desirable neighborhood. You can choose to add many home amenities before listing your home for sale — consider these five when looking to make additions to your property. They're sure to entice potential homebuyers!
Outdoor living
Buyers want to see spaces with functionality. Outdoor dining and hosting have been on the rise, and now's the time to renovate your
outdoor spaces
. You'll want to get the most out of your outdoor space by dividing it into zones with different purposes. Use the layout of your home's interior as inspiration. You can have an outdoor kitchen for more time outdoors when hosting guests, a seating area around a fire pit for relaxing into the night, and a designated dining area with a full-size outdoor table for large gatherings.
An outdoor space aims to feel as comfortable outdoors as your rooms are indoors. The small details will make a big difference after your significant additions and renovations are completed — an outdoor rug can provide a pop of color and add a layer of comfort and familiarity. Installing outdoor lighting will help you bring the indoors out and provide a comfortable gathering space for gatherings that last well into the evening.
Whether you add entire outdoor living spaces — or just want to make some smaller changes — this functional space will appeal to buyers who dream of hosting summer gatherings with friends and family. A well-planned outdoor space will inspire those who view it!
Energy efficiencies
Energy efficiency
is on the rise as a home feature. Some energy-efficient projects are quick fixes with minimal time and resource investment, while others may cost more upfront and take longer to complete. As buyers look for move-in-ready East Hampton real estate, houses with completed energy efficiency projects will give a great first impression.
An easy way to increase energy efficiency is to replace the lightbulbs throughout your home. Fluorescent light bulbs will decrease the energy output of lighting and can last up to ten times longer than other light bulbs. They will also improve the quality of lighting and the overall atmosphere of your home compared to your old bulbs.
An energy-efficient project with long-term benefits is removing the air leaks from your windows and doors. Simply add weathering stripping and caulk small leaks around openings. If you want to dive deeper, consider replacing your current windows with double-paned glass or installing storm windows and doors. These replacements will ensure long-term cost savings and increase the resale value of your home.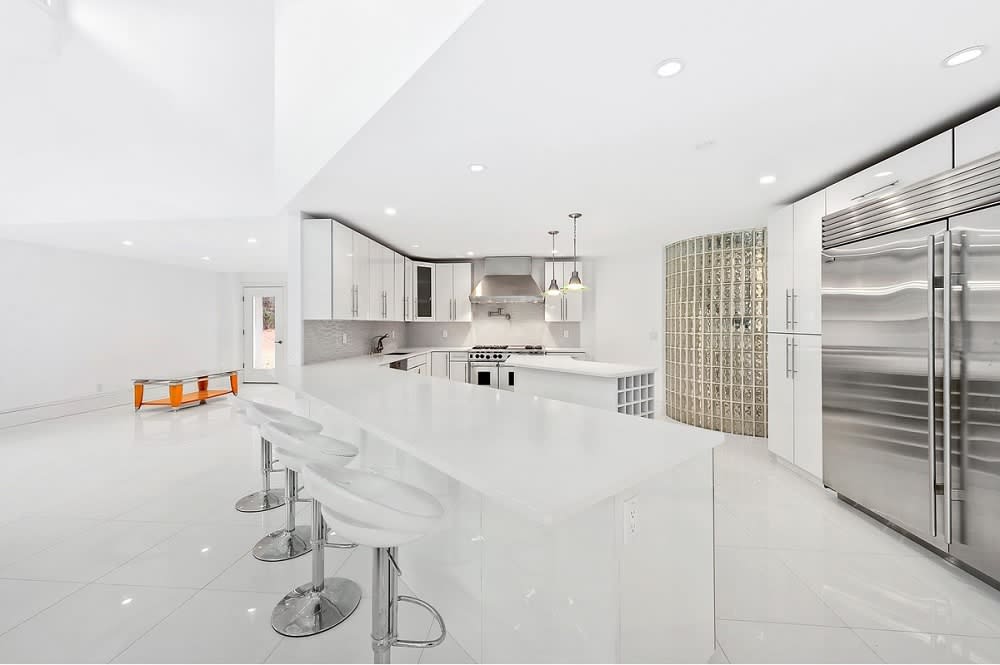 Homebuyers are also looking for modern, energy-efficient appliances. Choosing to replace appliances like dishwashers, washer-dryers, and refrigerators with new, energy-efficient models will showcase your kitchen in the best light. These upgrades are a major perk for potential homebuyers, as they won't have to spend any extra time or funds replacing old appliances upon move-in.
Butler's pantry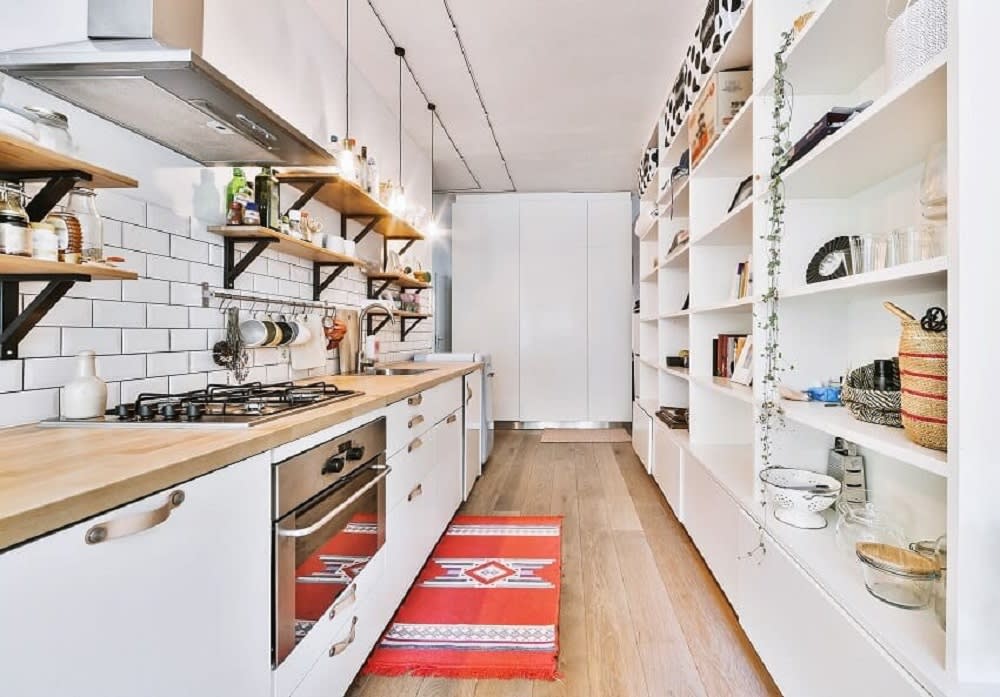 Photo courtesy of Designing Idea
The addition of
butler's pantries
is on the rise, too. As people spend more time at home — and therefore more time cooking meals for their families — kitchens are starting to see an increase in desired space and functionality. Adding a butler's pantry may feel dated, but this upgrade provides a modern-day family's space and storage access.
A walk-in pantry is a simple version of a pantry renovation that could suffice — but if you want to wow buyers looking at homes for sale in East Hampton, a butler's pantry is a must. A butler's pantry provides more counter space for meal preparation and serving and hides the mess of cooking out of sight. Higher-end versions of butler's pantries can even include a small fridge, dishwasher, and cooktop for keeping food warm while preparing other dishes.
Whether or not you choose to include all these upgrades for your butler's pantry, don't forget the basics: easily accessible outlets and adequate lighting!
Durable surfaces
Durable surfaces are another kitchen upgrade that will impress potential homebuyers touring East Hampton real estate. As the kitchen is heavily used, countertops get irreversibly worn and need to be cleaned more frequently. Depending on how much you want to spend replacing countertops — and the aesthetic you want the countertops to give the kitchen — they can be cut-resistant, heat-resistant, and/or stain-resistant.
Smart home security
You'll want to install a high-quality smart
home security system
for a feature that will impact the whole home. Today, many home security options are on the market from DIY systems to professional monitoring services. Some smart home security systems provide full home automation. Others are easy to DIY and don't require a long-term contract with a company. No matter the system or service you choose, potential homebuyers will appreciate a home that comes with a pre-installed monitoring system and video doorbell.
Now that you've upgraded your home with the amenities buyers want in East Hampton, you're ready to put your home on the market. With over 15 years of experience in the Hamptons' market and rated the Hamptons' #1 team — and the 7th in the nation —
The Atlantic Team
is a fantastic choice. When you're ready to take the next step toward listing your home, reach out to The Atlantic Team.