Every aspect of life in Bridgehampton is refined and high-end – the stunning properties, incredible boutique selection, gorgeous beaches, and, of course, the renowned culinary scene. As the community is heavily tied to the business and culture of New York City, Bridgehampton has its own collection of excellent restaurants. Let's take a look at some of our favorites.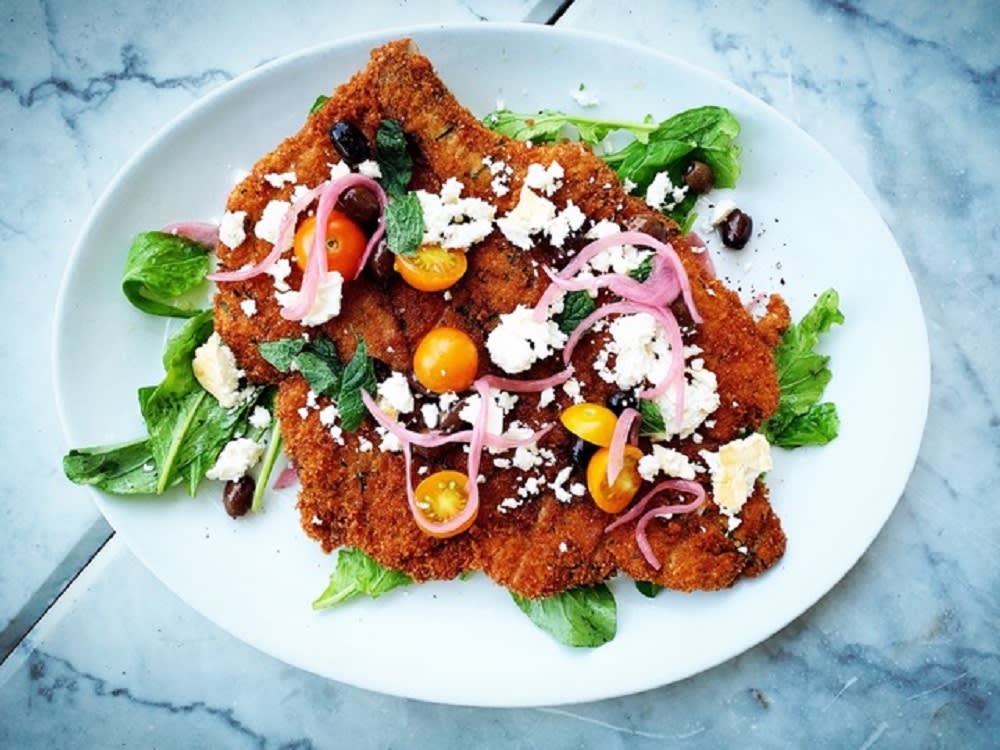 Image courtesy of Almond Restaurant
Opened in 2001, Almond Restaurant has remained Bridgehampton's top American and French bistro. The cafe is famous for offering a variety of delicious french entrees, including short rib flautas, duck confit salad, and steamed mussels. With its affordable prices and decidedly "Parisian" decor and theming, it's one of the hottest spots for dinners and lunches for locals, tourists, and celebrities.

Almond Restaurant takes care to prepare their carefully curated menu with fresh, local produce and seafood. Apart from a long list of starters on the menu, you'll also enjoy a fresh raw bar with oysters, scallops, lobsters, and more.

This Bridgehampton favorite also prioritizes convenience for its guests and takes reservations, offers delivery and takeout, a variety of vegan and vegetarian options, and more. A dinner at Almond Restaurant is perfect for a date night or for an evening out with the whole family.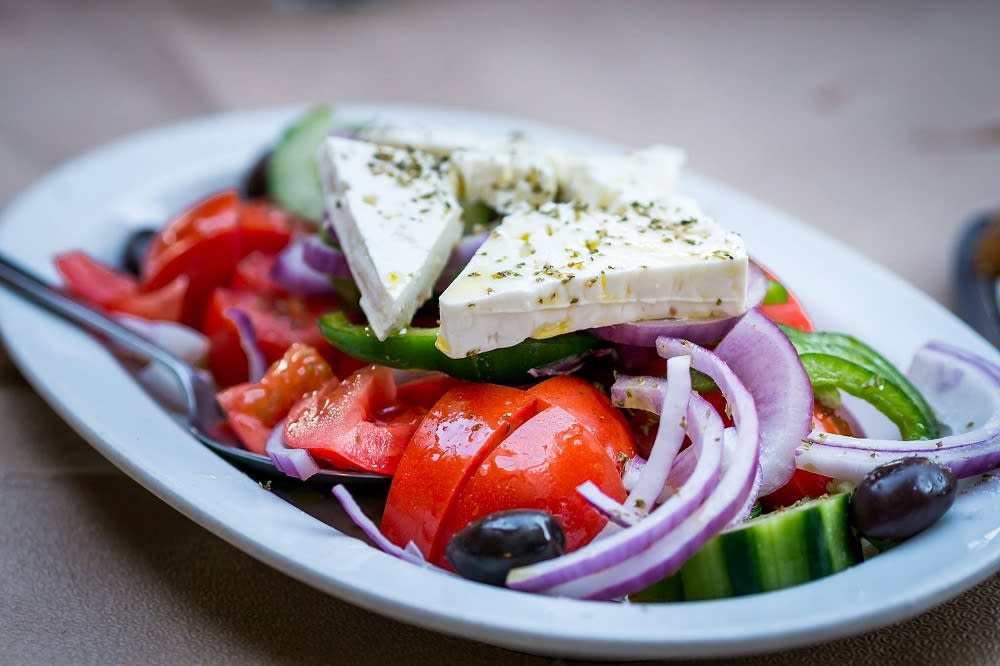 Image courtesy of Elaia Estiatorio
One of the latest editions in the Bridgehampton roster of outstanding restaurants is Elaia Estiatorio. Built in 2017 to give the celebrities and locals a taste of traditional Greek food with a Mediterranean ambiance, this romantic establishment brings the traditions, culture, and history of Greece to the Hamptons.

Elaia Estiatorio sets itself apart from similar restaurants with its different varieties of homemade spreads, including Fava, Htipiti, Tzatziki, Taramosalata, and Melitzanosalata. These flavorful spreads go brilliantly with any delectable choice from the menu, such as lamb chops, grilled octopus, and zucchini fritters. Elaia Estiatorio also goes the extra mile by offering traditional Greek products they use to prepare their dishes, such as olive oil, Greek honey, and more.

Elaia Estiatorio takes reservations and offers takeout but no delivery.
This is the place to indulge in freshly baked and hand-made pastries and delicious pasta prepared with locally sourced seafood, meat, and pasture-raised chickens. With a menu inspired by the Rivera locals of the Mediterranean, diners are treated to the fresh flavors of Sea Bass Ceviche, Tuna Tartar, Spaghetti Cacio e Pepe, and more. A full bar and extensive wine list are included, and the restaurant offers a corking fee for anyone who wants to bring in their own special bottle.
Armin & Judy offers reservations and takeout service as well.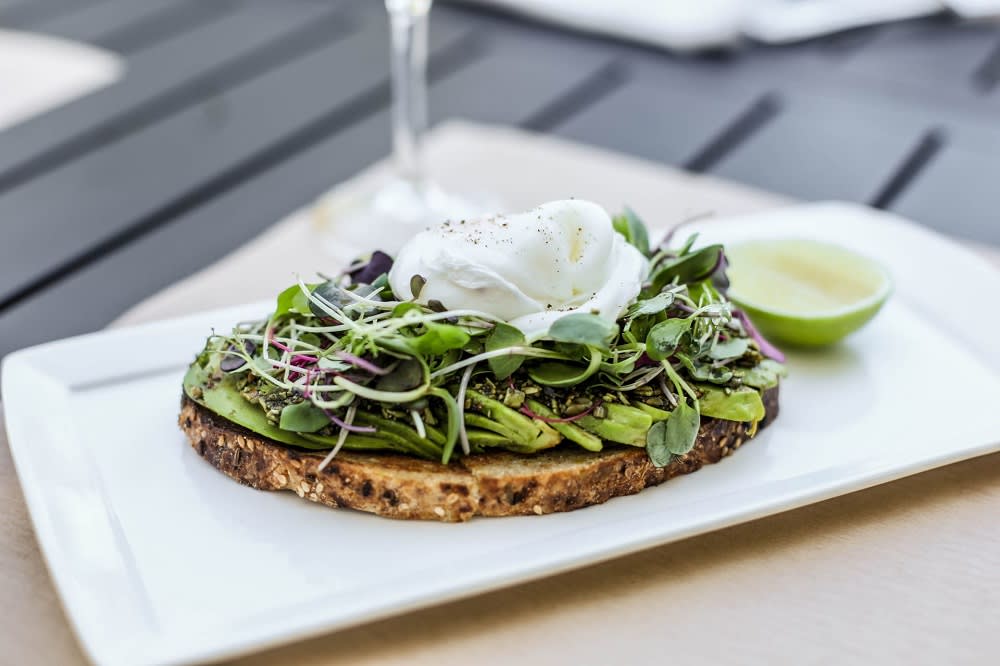 Photo courtesy of Topping Rose House
Topping Rose House has a unique and versatile menu catering to the discerning tastes of the locals and celebrities who prefer a refined ambiance to enjoy a culinary experience. The restaurant's chef, Chef Jean-Georges, has created a balance between "old" vs. "new" innovations in the menu, which makes the cuisines memorable and delicious at the same time. Delectable and popular choices include the Crispy Salmon Sushi, Tuna Tartare, and Colorado Lamb Chops.

The restaurant has been standing in the heart of Bridgehampton since 1842 – a remarkably long history for an American restaurant. After a comprehensive renovation in 2013, the hotel and restaurant established itself as one of the premier fine dining establishments in the Hamptons. Featuring an elegant and stately traditional exterior design with an immaculate white finish, Topping Rose House also holds the distinction of being an iconic piece of architecture in the area.

Topping Rose Houses takes reservations and offers takeout.
Enjoy the dedication to excellence the Hamptons is known for without any of the pretentious energy. The chefs at Estia's Little Kitchen take care to prepare their menu of authentic Mexican dishes with fresh, locally sourced ingredients and serve them at fair prices. This lovely staple of the area features its own kitchen garden and has been a part of the community for decades, demonstrating its timeless popularity.

Guests enjoy the relaxed, welcoming atmosphere and selection of easy eats like huevos rancheros, chili chicken burritos, and paella. This is the perfect place to go when you've become fatigued with the rest of the area's elite, intense restaurant scene.

Estia's Little Kitchen takes reservations, offers takeout, and can be rented for private events.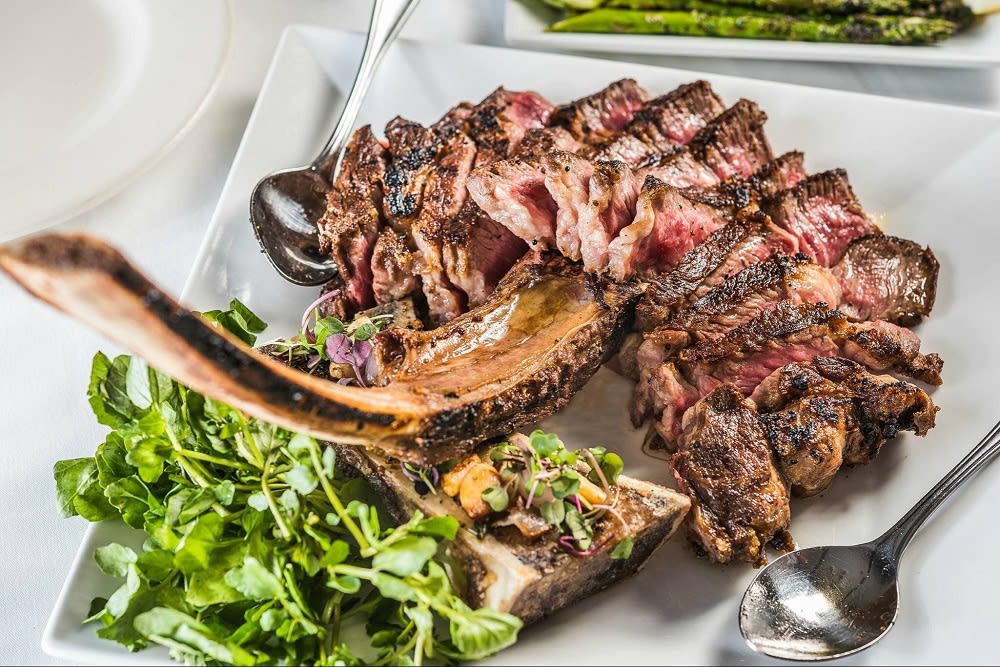 In 1969, Bobby Van's Steakhouse was established in Bridgehampton and quickly became a hit with its laid-back atmosphere and delicious entrees. Locals know this restaurant as the gathering spot for James Jones and John Knowles – two leading names in the literary world – which informs the restaurant's vintage decor. The open, airy dining area helps diners relax and enjoy their delectable meals of lobster roll sandwiches, shepherd's pie, or clams casino. Whether you're looking for the perfect brunch or a semi-private dining spot, Bobby Van's has what you're looking for.
The restaurant takes revelations and offers takeout but no delivery.
Pierre's is another French restaurant in South Hampton with a casual yet sophisticated ambiance. Located on the main street of Bridgehampton, this fine establishment has been serving locals and tourists since 2002. The founder of Pierre's, Perrier Weber, calls his restaurant "St Tropez, St Barths, Buzios, and José Ignacio at one place." The restaurant has given off a hip, classic, yet festive ambiance since it opened. Being a valuable addition to the South Hampton restaurant scene, Pierre's serves breakfast, lunch, and dinner every day. Popular menu choices include traditional french onion soup, Peconic Bay Oysters, and sautéed shrimp.

Pierre's offers reservations and takeout but no delivery.
Photo courtesy of 75 Main
Last but not least, 75 Main is another must-visit for your next Bridgehampton trip. Apart from staying open every day of the week, the restaurant also features a lounge open from Thursday to Saturday night in the summer and offers free delivery all around the Hamptons.

75 Main is popular for serving New American and Italian cuisine among celebrities, especially in their thoughtfully appointed outdoor space. With the perfect balance of Italian culinary offerings and a state-of-the-art lounge, 75 Main is one of the hottest spots for people who never compromise on quality and ambiance. Don't forget to try the popular Triple Prime Burger, The Famous Brown Derby Cobb Salad, or Twin Lump Blue Crab cakes when visiting.

The restaurant offers reservations, delivery, and takeout and is pet-friendly.
Looking for Bridgehampton homes for sale?
If you want to learn more about restaurants in Bridgehampton or about Southampton homes for sale, please don't hesitate to reach out to
The Atlantic Team
for expert guidance.

*Header photo courtesy of Estia's Little Kitchen