As a staple village of the Hamptons and the only land access point to North Haven, Sag Harbor is a gem of a vacation spot. With so much water access, historical ties, and modern activities, any East Hampton real estate owner can have a great time here. If you're looking for houses for sale in the East Hampton area, you might want to put Sag Harbor on your radar because it has more than a few surprise wonders to enjoy.
Custom House Museum
If you're intrigued by the history of Sag Harbor, head to the
Custom House Museum
. It may not be large, but it chronicles Sag Harbor's history from being a 1789 port entry to becoming Henry Packer Dering's personal legacy. Between its trade history and Dering's own family antiquity, this home is a landmark of early Hamptons life before it became a hot vacation spot.
Not every day at your East Hampton real estate can be filled with surf. Sometimes, it's good to relax and enjoy the world around you. Few places let you soak in history like the Custom House Museum, so make sure to take time to check out this lesser-known attraction and enjoy a day in the life of the Dering family.
Yacht Hampton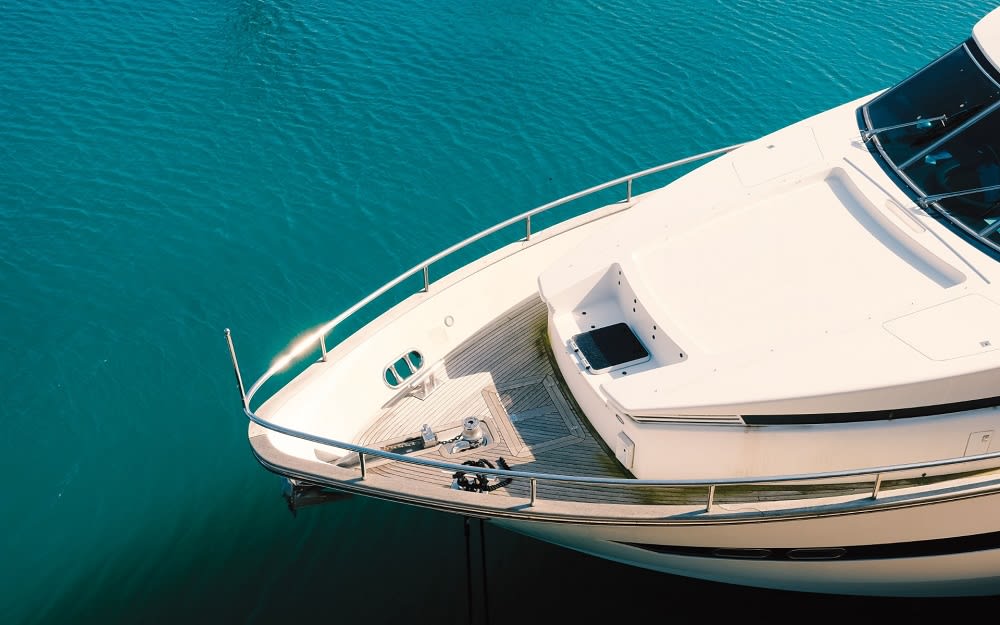 There are countless opportunities to enjoy the local Sag Harbor Bay with dozens of companies open for sailing, boating, boat-launching, marina services, and more. However, if you want to try something a little more unique and rarefied, head to
Yacht Hampton
. There, you can charter boats with professional captains at a variety of sizes and prices. With a personal captain, you can up the luxury factor by being able to enjoy your time on the water without needing someone in your party to mind the boat all the time.
If you move to any houses for sale in East Hampton, know that this is a great place to marvel at the actual bay itself. Just use their calendar tool to see which yachts or boats are available for the dates you want and go enjoy the water at its finest. This is actually a favorite for many bachelor and bachelorette parties as well.
Grindstone Coffee and Donuts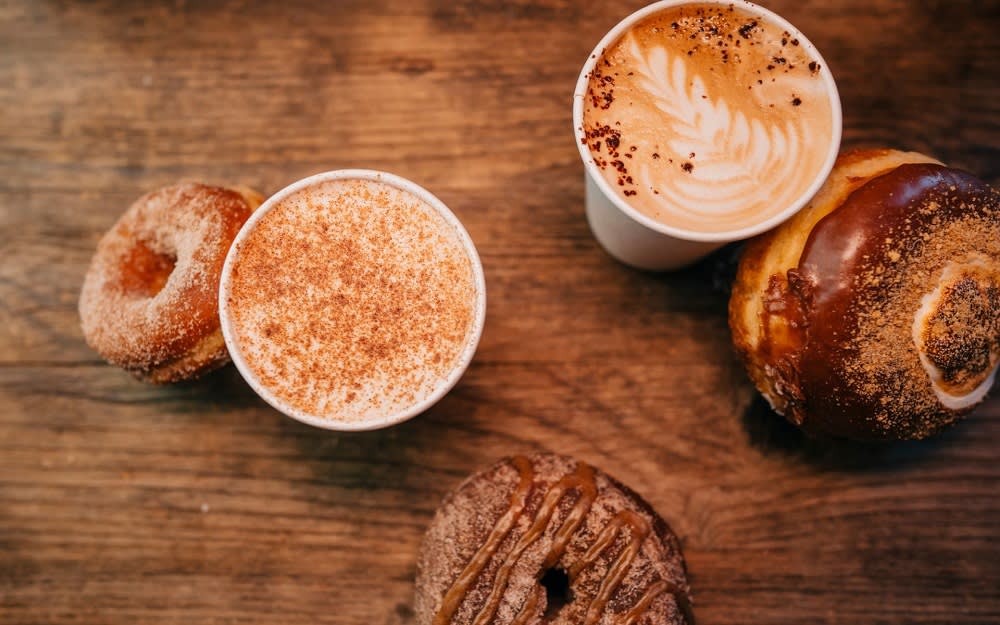 Photo courtesy of Grindstone Coffee and Donuts
When you're vacationing in the Hamptons, the restaurants are delicious and abundant. However, if you're looking for a bit more of a unique taste when you walk out of your East Hampton real estate, you must go to
Grindstone Coffee and Donuts
. Caffeine junkies can get their fix and sweet tooths can purchase salivating
homemade treats made fresh every day
. This cafe offers the upscale energy of other Hamptons eateries but also still retains that cozy, comfy atmosphere of every good coffee shop. Sit down at a table, order a tasty drink and pastry, and let Grindstones make you feel at home.
Hampton Flyboard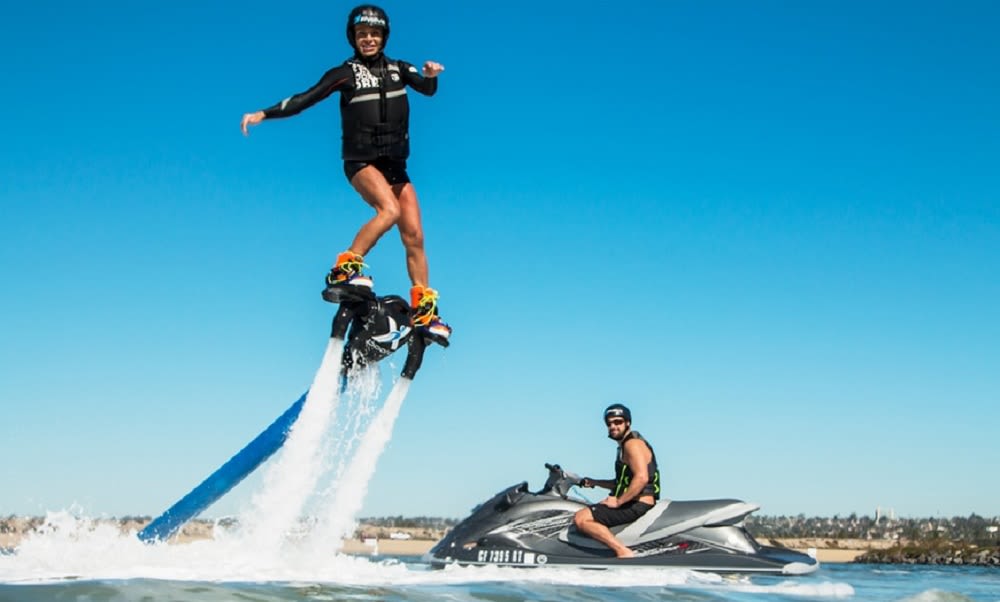 Photo Courtesy of Groupon
You and your family go to the Hamptons every year. It's a tradition, ever since you bought one of these gorgeous houses for sale in East Hampton a few years back. After all, it's a fabulous summer getaway.


However, if you feel like you keep doing the same activities every time, shake things up by heading to
Hampton Flyboard
. Yes, these are jetpack-looking devices that shoot you up in the air using rockets and water. For thrill-lovers, there's nothing better to do on a great, sunny day.
Uptown Pilates Sag Harbor
Sometimes even a relaxing vacation calls for a good workout. For any casual athlete looking for new experiences, head to
Uptown Pilates Sag Harbor
. If you're a lover of pilates or just want to try it out, there are group and private classes available all year round. However, the pilates pros do recommend any newbies do a few private sessions before joining big group classes. Some people just need to keep their muscles moving, so flex, improve your mobility, boost energy levels, and strengthen your muscles just a few minutes from your East Hampton real estate.
Peconic Water Sports
When you're struggling to decide on one activity as a family, sometimes the easiest answer is to just go somewhere where it's easy to do a bunch at once. In this case, take your group to the lesser-known gem
Peconic Water Sports
where you can rent boats with anything attached, from fishing lines to wakeboarding, and water skiing to tubing. Keep your options flexible and enjoy a wide range of boating thrills with your family. This is what buying vacation houses for sale in East Hampton is all about.
MJ Dowlings Steakhouse and Tavern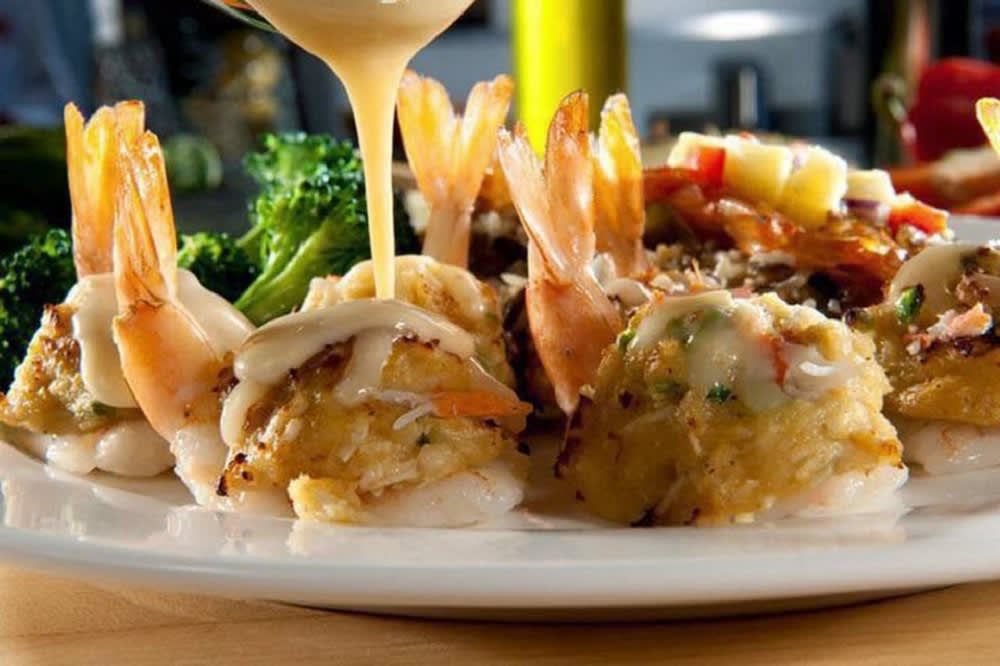 Photo Courtesy of Virtual Restaurant Concierge
During your vacation to your East Hampton real estate, it's easy to fall into the rhythm of dining at the same restaurants over and over again. It's tradition, you know their menu is quality, and it's satisfied you many times. However, be sure to vary your culinary life up a bit and head to this off-the-beaten-path eatery,
MJ Dowlings Steakhouse and Tavern
. Filled with local fare, tavern classics, and unique seafood options, you can get both comfort food or something bolder. From potato skins, burgers, and steaks to baked clams and tuna sashimi, MJ Dowlings has something for anyone.
Monika Olko Gallery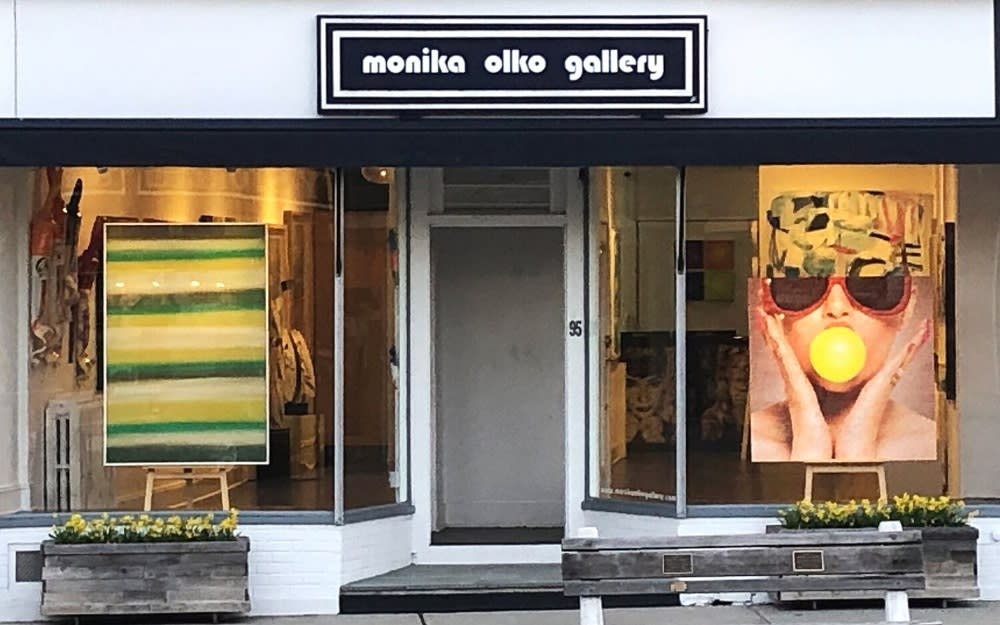 Photo courtesy of Monika Olko Gallery
If you're an art-lover, you need to take some of your precious vacation time to visit the hidden gem that is the
Monika Olko Gallery
. Only a few minutes from any houses for sale in East Hampton and nestled in the historic district of Sag Harbor, you can find this contemporary wonder easily. For a decade, this gallery has showcased art from all types of mediums, including paintings, drawings, sculptures, and photography from around the world. They also take special care to encourage local and multicultural artists. Right now they are featuring many pieces of art with color pops, pastels, and portraits, but in a few months, this could completely change. You'll just have to see for yourself.
If you want to learn more about hidden gems in Sag Harbor or about houses for sale in East Hampton, please don't hesitate to reach out to
The Atlantic Team
for expert guidance.

*Header photo courtesy of Expedia