Home to stunning beaches, gorgeous homes, and a remarkable quality of life,
The Hamptons
is also known as a high-end entertaining destination. Many homeowners here love throwing magical soirées, dinner parties, and other enchanting events. If you're interested in hosting your own or are looking to elevate your next dinner party from your previous one, let's take a look at what you'll need.
Attractive invitations
This is the first thing that sets the tone for the party and influences your guest's decision to attend. Since paper invitations, like Facebook invites, have become outdated, use technology to your advantage and go for attractive digital invitations to send throughout your circle. Options include automated online invitations to let the software do the work for you. Such platforms have hundreds of different designs, so you can pick one and send it out to everybody within a few clicks.
Outdoor Coolers
You can buy the finest bottles of wine and champagne, but this will matter little if they're not served at the right temperature. No matter how warm it might be outside or how long your party lasts, a proper cooler will keep the beverages fresh throughout the evening. Attractive options such as metal tubs and buckets can also enhance the ambiance of the party as well. Fill them up with Rosé, local Chardonnays, Tattingers champagne, and more to get your party started.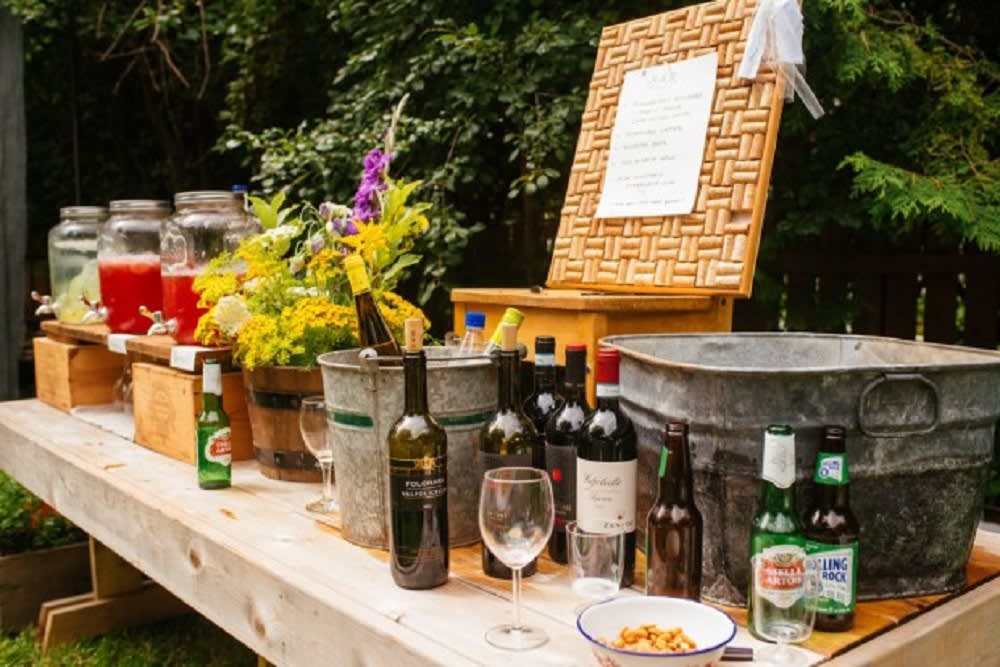 The perfect attire
Dress to impress and match the atmosphere of your party. Generally, the
Hamptons party fashion
is influenced by its coastal location with flowy white linens and midi dresses in bright summer colors for women and suit jackets paired with a button-down shirt and dress pants for men.
It's also appropriate to include a suggested dress code in your invitation. Not only will this enhance the overall style of the party, but it will also allow for multiple photo opportunities throughout the evening. Ultimately, you want all your guests to look as good as they feel during your dinner party.
A little help…
…goes a long way. Yes, you can do everything yourself, but there is nothing wrong with getting some assistance from trusted friends and acquaintances. Sometimes everything you've planned for months in your head requires a little help for the best execution.

So, if your friend wants to take care of the drinks supply, accept their offer. Similarly, if any of your other guests wish to bring salads, take advantage of their generosity. However, while doing so, keep in mind to stay hands-on and keep track of who is bringing what so everyone doesn't come with the same item.

Moreover, as a host, your main responsibility is to keep the guests engaged and interested by being available for conversation. It is challenging to do this if you are cooking yourself, so instead, opt for an online delivery service to let them take care of the "special, seasonal" foods at the party.
Foods and drinks
The rule for the
menu of your Hamptons party
is to keep it simple. Apart from outdoor coolers filled with local beer and wine, you can set pitchers with ice water while not forgetting to add a section for salads and great cheeses. If you want to do a bit extra, how about nachos with sour cream?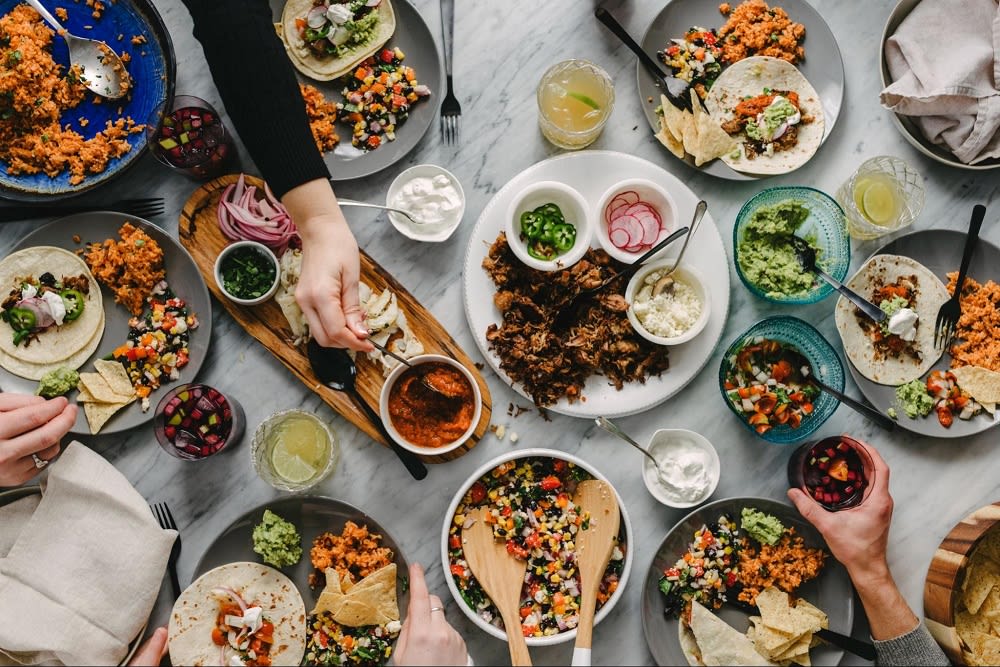 Just visit your nearest farmers market to get all the fresh and delicious side items to keep your guests satiated until dinner. On top of that, keeping everything local allows you to take advantage of the culinary benefits afforded by the location and shows you value the Hamptons' lifestyle.
A photobooth
To capture all your hard work, you also need to take care of the photography. So while you're at it, set a photo booth in one corner of the venue with props and decorative items relevant to the Hamptons. This will be a fun way to engage guests as they wait for dinner.
Enjoyable activities
Planning fun and exciting activities can contribute to the atmosphere of the party and allow your guests to meet each other beforehand. Make a list of activities you think complement the theme of your event and choose the most suitable choices. Options can include setting up a marshmallows station by the fire pit or a cornball gaming setup.
Lights and music system
Since you're planning a dinner party, you have the chance to make it even more lively with the perfect lighting system. You can easily lift the atmosphere of your event with custom lighting and a music system to keep your guests grooved up in every corner of the venue.
A plan B
Mishaps can happen anytime. Although you can't avoid everything life throws at you, you can still prepare for it as much as possible. For instance, what if the BBQ grill stops working? Or what if you run out of cheese? Even worse, what if your guests are stuck in an incident that happened on the route to your party? Just think about all the things that could go wrong and see how you can address them properly.
When hosting, don't overthink
One of the best ways to stay calm before the big day is to not think about it. If you're a perfectionist, it could be hard for you to do so, but it's still worth a try. If you've taken care of every aspect of the party, it's time that you lean back and relax. It's not about making the party wild or exciting. Instead, you can keep it safe, low-key, and fun. Honestly, the Hamptons party isn't about impressing people – it's about enjoying time with people you love.

So don't fuss over anything. Tacos aren't available? Go for nachos. The farmers' market doesn't have enough cheese? Opt for other dips. Is any friend busy on the weekend? Invite them for another day and spend time grilling.
Plan ahead, but not for everything
It's not necessary to have a clear-cut plan for your Hamptons dinner party. If you've only invited your friends, you can relax a little. You don't have to impress them – they can make themselves comfortable and even pitch in with small tasks to help you out. In addition, you also don't have to organize the entire itinerary. With your friends, you can just visit the East Hampton luxury real estate, spend the whole day by the pool, or simply sit down at dinner and remember the good old times.
Keep the kids busy
Usually, people look for
South Hampton homes for sale
to melt away the stress of the entire week. So, as the Hamptons dinner party host, you need to keep the kids as busy as you can. Plan multiple activities for them so that they stay engaged and don't disturb their parents.
You can go for board games, swimming competitions, video games, and interactive sessions to keep the children busy. You can also include them in cooking sessions or setting up the table for dinner. At the end of the party, you'll see a lot of guests thanking you, especially for this favor.
Looking for East Hampton homes for sale?
If you want to learn more about hosting dinner parties in the Hamptons or about East Hampton real estate for sale,
contact The Atlantic Team
for expert guidance. They'd love to show you real estate and South Hampton homes for sale.