Beach homes in East Hampton
are in high demand these days, making them easy to sell or rent out. If you are looking to sell, you'll be fortunate to reap the benefit of this advantageous situation, but there is more you can do to make your home stand out in the crowd of other listings to make it sell faster and for a higher amount. Although a few of the following projects take some time and are an investment, the payoff will be evident in the final transaction of your sale.
Choose long-lasting materials
You can never estimate how long you will have your home before you finally sell. Therefore, it's essential to focus on using durable materials when renovating which can withstand the elements for years. Avoid using furnishings and glossy finishes, as maintaining them isn't easy. Instead, create a combination of different materials for your home's renovations which get better with age.

Make a list of features you'll need to transform your home like wall paint, plasterwork, bedsheets, cushion covers, curtains, and more. When you go buy them, keep in mind to favor durable varieties. If your home has antique-wooden floors, bleaching and mattifying them with polyurethane can cultivate a desirable appearance while making them more robust. Similarly, using stone counters in the kitchen is a strong yet aesthetically pleasing option that adds a stylistic touch to the space.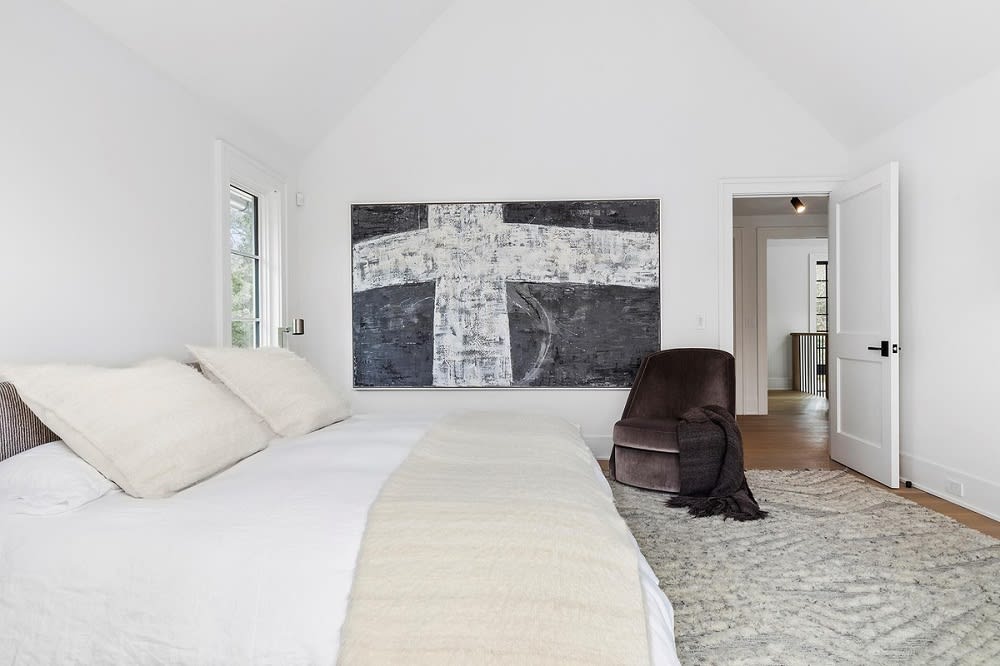 The same concept can be applied while decorating bedrooms as well. Linen sheets last long and give your bedroom a sophisticated appearance and will be appealing when the time comes for buyers to tour your home. Making these choices when redoing parts of your house will be critical to making your East Hampton homes for sale stand out.
Simplicity is the key
People have a variety of tastes when it comes to accessorizing their homes, and your preferences could be a major turn-off for others. The best way to make your home appealing for all is to stay minimal with the accessories and furniture including selecting neutral colors and shades for paint and decoration.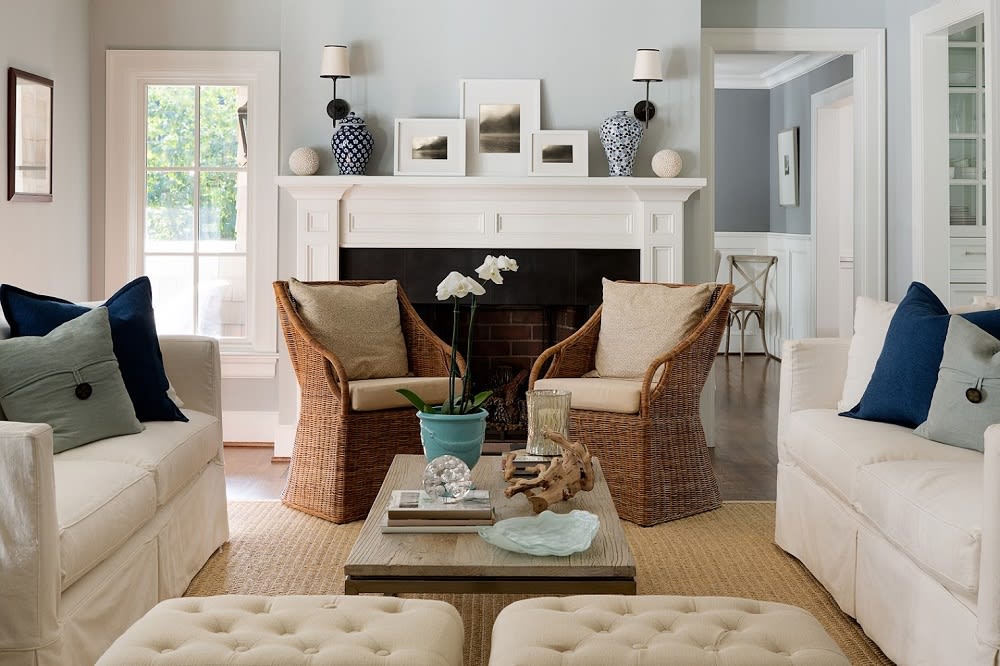 Using
monochromatic beachy tones
while complementing them with accent colors gives your entire home a subtle yet charming vibe. You can go for white furniture with a retro-modern touch and accessorize your walls with lively and colorful paintings. In addition, add flair by placing pillows with bold designs on the sofa and adding colorful vases and bowls to the side tables.
The bottom line is to opt for neutral furniture with splashes of colorful accessories to create the perfect balance. Not only will this appeal to a broad range of buyers but also give the impression you're not trying too hard to sell or rent out your home – something that works in your favor when the sale price negotiation begins.
Get in the shoes of buyers or renters
As a homeowner, you're always going to have an affection for your East Hampton real estate no matter how it looks, but it's essential to curb this perspective when selling. Trying to see your home from the eyes of people who are navigating the market to buy one will allow you to make informed and wise choices. You'll prioritize features and changes which not only attract buyers but make your home stand out from others.
The market competition for buyers in East and South Hampton real estate has always been challenging. Many are eager to own a property complete with all the amenities they came to the
Hamptons
for. These could include a private gym, beach-front exposure, a hot tub, steam showers, and more. Highlight any luxurious amenities you have while considering installing a few others if possible.
Additionally, it doesn't hurt to focus on upgrading the bedrooms with new mattresses and rugs to give your guests a cozy feel. Adding thick sisal carpets will bring texture and warmth to the space and elevate the experience of the home.
Once you adjust your property to match the current wants and needs of most buyers, you'll notice more interested parties visiting and inquiring about your listing. If it fits exactly what they're looking for, some renters will be willing to pay as high as $10,000 a night just to enjoy the luxuries.
Be creative
Creativity comes to the rescue when creating an elegant and well-appointed space within a limited budget. You can mix and match inexpensive and costly furniture and decorative pieces to give your home an accessible yet high-end appearance. However, you don't have to limit yourself here; combine modern accessories with vintage ones to create a decidedly chic and trendy atmosphere.

Start with your dining room. You can opt for an expensive designer table and pair it with sophisticated chairs from a more affordable brand. Similarly, you can choose porcelain tiles that look like luxury marble for your bathroom while installing an inexpensive shower to balance the look.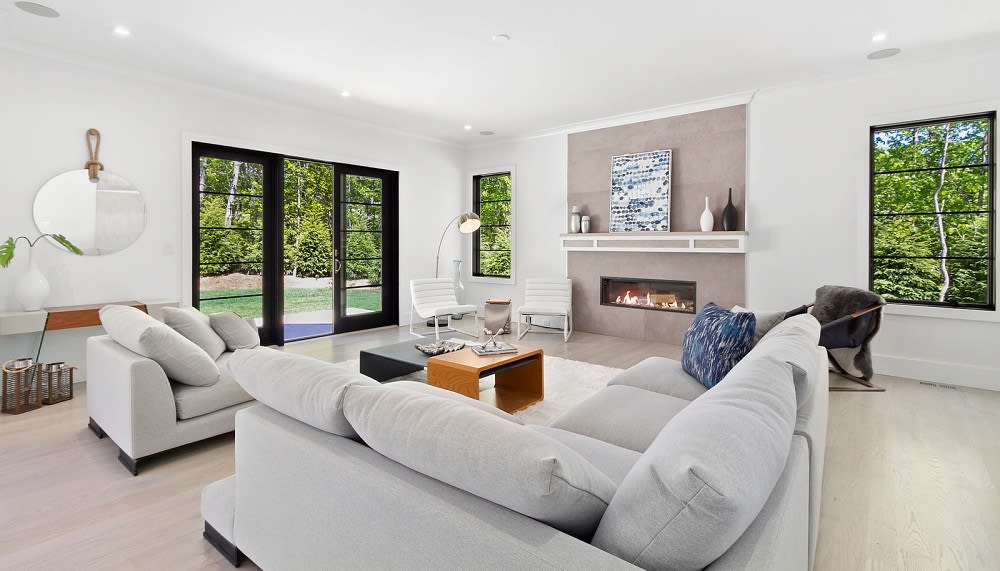 For the living room, durable but sophisticated fabric will maintain the aesthetic of your home while allowing more remarkable pieces of furniture and decorations to stand out. Lastly, you can opt for relatively affordable driftwood cabinets for your kitchen and pair them with an on-trend granite countertop.
Have a theme in mind
No matter how you're decorating your home, it should appear functional and attractive to guests and any buyers. Creating a cohesive theme throughout the property is essential here. For instance, if you're decorating your four-bedroom house, each room can have a different ambiance but all should match the same level of comfort, luxury, and overall style.
If you're planning to give your home a homey appearance, you can add neutral-toned furniture, earthy-colored curtains and carpets, and comfortable mattresses. Similarly, if the inspiration of your
home renovation
is to elevate its luxury, commissioning a pool installation, adding hot tubs, or well-furnished tiles can help you attain this objective. Also consider buying sleek floor lamps, blackout drapes, crisp white bedsheets, and other high-end options. There are many choices at your disposal – just be sure your selections are consistent with the character of your home.
Design a unique entryway
While renovating their East Hampton homes for sale, many homeowners don't focus on revitalizing the entryway, yet it's the first thing potential buyers or renters notice after entering your home. Since these people would be mainly from the Hamptons or inspired by the town's culture, it would be advised to make traditional style choices here. For instance, go for shearling upholstery and lacquer maple-framed chairs to match with customized woven rugs and mats.

Use the internet for inspiration, taking a look at wall sconces inspired by Pierre Chareau – a French architect and designer heavily connected to the Hamptons. You can also consider hanging William Scarf's oil paintings on the wall to welcome your guests in the perfect East Hampton way.
Create intimate spaces
Creating private intimate spaces within your home is a fantastic way to make it stand out in the East Hampton real estate market. Many people love spacious homes to enjoy a high quality of life and to entertain large gatherings, but on the other hand, they also need a cozy space to read or spend their winter nights with their families.

Moreover, intimate spaces allow bookworms to have the best time of their lives with a cup of coffee and their favorite book. These spaces are the perfect spots for introverts to have time of their own. The main essence of such spaces is comfort and quality. You can put armchairs, pleasant wall decorations, potted plants, and install a fireplace to create an ideally intimate space. Additionally, be sure the spot you've chosen has sufficient natural light during the day.
Add meaning to every change
If you're renovating your home to rent it out, focusing on carefully chosen details will go a long way. Rentals, such as Airbnb, try their best to attract people by pampering them as much as they can. Unfortunately, many homeowners overlook this aspect while putting their homes out on the market.

To stand out from the crowd, offer your guests additional yet necessary features like designer soaps, plush towels, clean cutlery, and beautiful curtains. These essentials are easily available in online or thrift stores at low prices and you can also get a discount if you buy in bulk.

Moreover, pairing top-notch leather upholstery with high-quality bedding can be the perfect combination for your bedrooms. A plus point would be to add comfortable yet elegant carpets to these rooms. This will bring warmth to the home's overall look and give it a unique style.

The idea is the more effort you put into your home, the more people would take care of it. When your home is well-equipped, it shows you take care of your guests' needs and respect them.
Contact the best realtor in town
Choosing the right East Hampton realtor can have a significant impact on the outcome of your sale or rental. If you want to learn more about how to make your East Hampton home stand out on the market or about East Hampton homes for sale, please don't hesitate to reach out to
The Atlantic Team
for expert guidance.