Undoubtedly, the past two years have witnessed unprecedented change in people's relationships with their homes. Changing priorities and cultural-wide shifts in the way we live our lives have influenced home design trends in a big way. So whether you want to give your home a simple refresh or want to completely update your Amagansett real estate, here are eight emerging interior design trends to get you started.
1. Inspired by nature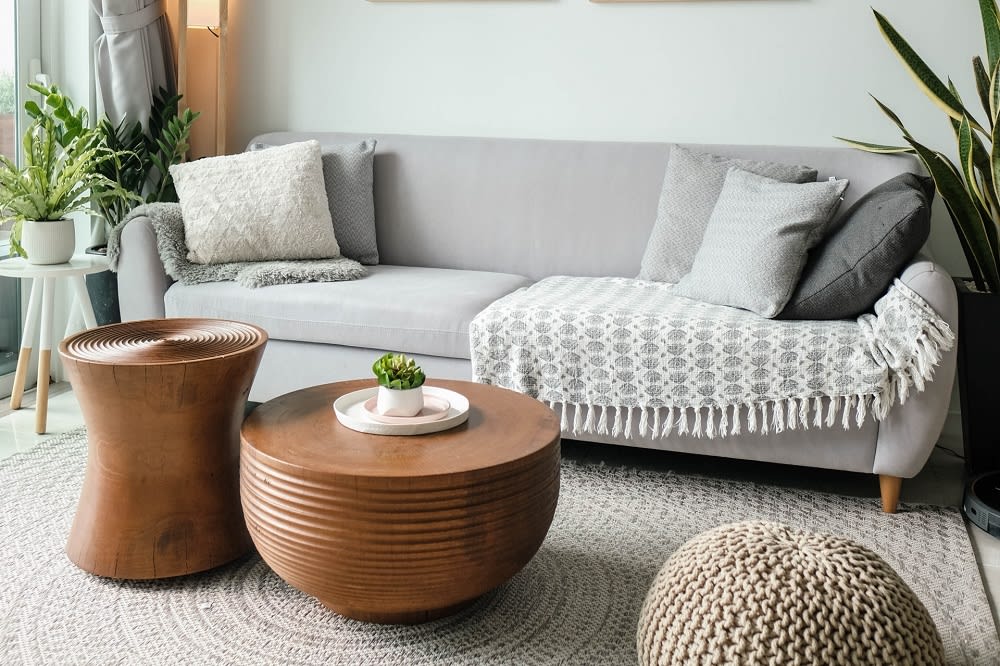 Colors and patterns in nature evoke a sense of calm and create living spaces that are a peaceful respite from an uncertain world. Referred to as biophilic design, this approach is a way to increase our connection with nature to inspire peace and a sense of wellbeing.
Hues in warm browns, soft beiges, and seafoam green create a calming palette to anchor a room. Light, airy spaces maximize natural light and amplify the sense of nature, while lighter woods take center stage in flooring, cabinetry, and furniture. Raw materials like jute, wool, bamboo, and stone appear increasingly in fabrics, window coverings, and decorative elements, giving living spaces, bedrooms, bathrooms, and even kitchens a sense of calm and serenity.
Live plants, living walls, and water elements are also being used indoors, while patterns borrowed from nature can be found in everything from upholstery to wallpaper. Expect to find visuals that reflect the natural symmetry found in scalloped palm leaves, delicate shells, and elaborate flower petals. Entire spaces dedicated to feeling connected with nature are also popping up in Zen gardens, meditation rooms, relaxation pools, and in-home spas.
2. Bold patterns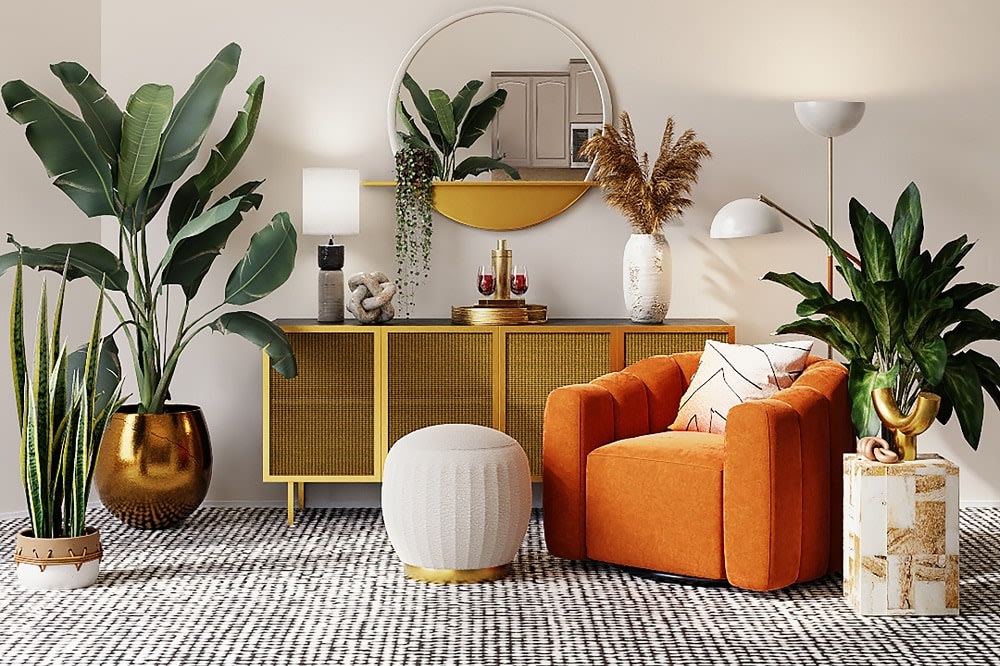 While current trends don't go overboard on patterns, curated use of bold patterns is used to elevate spaces. A designer may mix bold wallpaper with a more neutral-patterned wood or stone floor that adds a complementary, yet more subtle, shape to the tableau. Elegant herringbone and chevron patterns can also give a room impact without looking too busy. If you want to dip your toe in the bold-pattern design pool, consider playing with fabrics, window coverings, or removable wallpaper. These can be changed or adjusted easily to allow for impact and design flexibility.
3. Interesting textures
While we have seen unusual textures and fabrics incorporated in soft elements like upholstery, window coverings, and carpets, expect to see textures start showing up in unexpected places. Half-timbered ceilings or wood accent elements anchor a room and give it warmth. Light fixtures with interesting patinas and textures are being used to provide contrasting elements. Tiles with unique patterns and finishes can be found in flooring, counters, backsplashes, walls, and ceilings. Textures that offset the room's other elements can add elegant style and sophistication.
4. Decor from the decades
Retro designs continuously cycle in and out of interior decorating trends, usually with a modern twist. This year, these elements span the decades from the 1970s to the 1980s. Mod shapes, rounded corners, groovy oranges, warm brown, bright mustards, and brilliant green add a sense of fun and function to modern decor. And who ever thought mauve and gray would make a comeback?
Geometric modernism from the 1980s is seen in patterned rugs, wallcoverings, furniture, and accent pieces. This trend is also featured in returns to more traditional details like pattern mixing, skirted furniture, and incorporating heirloom pieces into a room. By balancing these elements with a modern sensibility, the sparing use of meaningful items can give a room a personal touch while retaining timeless elegance.
5. Dimensional details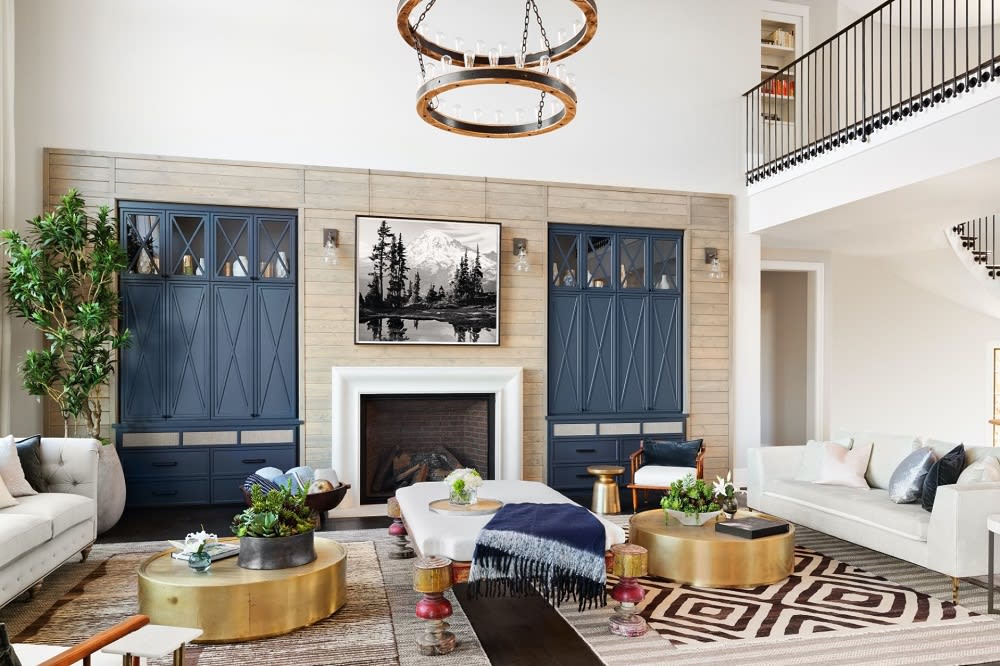 Photo courtesy of Shutterstock
Sculptures and 3D artwork elevate flat walls and give rooms a focal point. Unique pieces that pop off the wall are trendy, as are elements that can be rearranged or customized at the homeowner's whim. And dimensional artwork can be integrated with any design aesthetic, from ultra-modern to traditional.
6. Go green
While the color green is very popular — in every shade from soft ocean waves to bright leaf green — sustainability is the green we are talking about here. Homes for sale in Amagansett that feature eco-friendly design remain very popular. This includes everything from eco-friendly materials to high-efficiency appliances that reduce carbon footprint. Smart home features that automatically adjust heating, cooling, and water usage are also integrated throughout homes. Seeking furniture or other elements that are well-made and timeless is also emerging as people distance themselves from a "throwaway" culture.
7. Functional and intentional spaces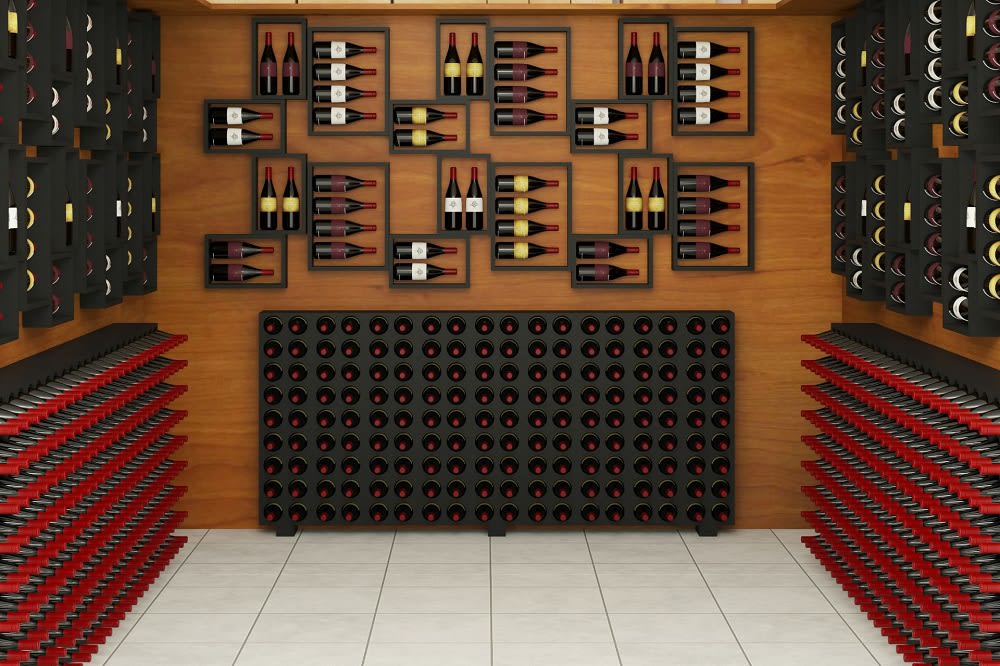 The world has sought solace in its homes over the past few years, creating a desire for both functional and intentional spaces. We want our homes to reflect our personality, so designers are creating highly customized spaces for a home's residents. That can mean anything from adding a home library to a personal wine cellar to dedicated homework rooms. Homes for sale in Amagansett now feature custom elements matching the homeowners' unique needs, hobbies, and interests. Spaces designed to serve multiple functions and have lasting style are also very popular. We are moving away from frivolity and trying to create living spaces that are meaningful and useful.
8. Intimate gathering spaces
Whether it's a breakfast nook, a coffee corner, or a tucked-away outdoor oasis, we seek someplace cozy to relax alone or have an intimate conversation with a close friend. These defined spaces are usually easy to create in existing Amagansett real estate, and they can create a warm, welcome feel that makes your guests feel at ease. This trend echoes the design theme of creating calm in a world that's sometimes a little chaotic.
Find out more
Whether you are looking to update existing Amagansett real estate or you want to find homes for sale in Amagansett, a seasoned professional like those at the
Atlantic Real Estate
team can guide you. They know the homes and neighborhoods, and they can connect you with the perfect property to meet your specific needs. The Atlantic Team has established itself as a top producer and ranks among the top teams nationwide.
Reach out to our team today
and find out how much we can do for you.